See Newracom at WGC Americas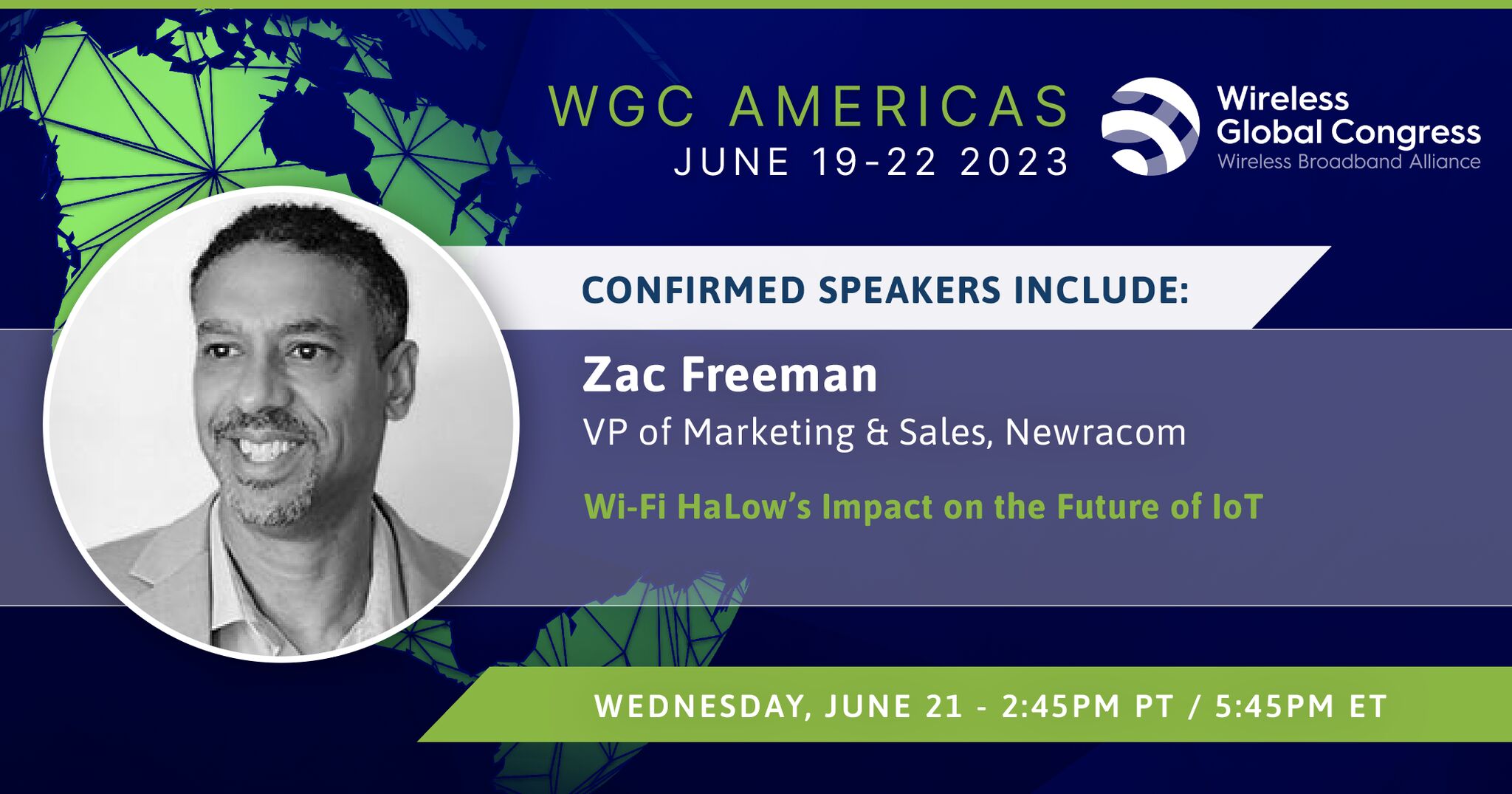 Want to learn about the latest developments in Wi-Fi HaLow? See Newracom's Zac Freeman, VP of Marketing & Sales speak on Wednesday, June 21st at the WCG Americas in Las Vegas. Get the scoop on the WBA Wi-Fi HaLow project and learn how Wi-Fi HaLow is being used in the field today.
Register for WCG Americas today.